Sicilian Lemon Marmalade is a unique delicacy, characterised by the freshness and authenticity of lemons grown in this beautiful Italian region. Sicilian marmalade is known for its quality and excellence, and Sicilian lemon marmalade is no exception.
Sicilian Lemon Marmalade because its flavour is unique
Sicilian lemons are renowned for their intense flavour and juicy flesh, hand-picked and carefully selected to ensure the highest quality product. Their freshness can be tasted in every spoonful of jam.
This jam is produced using traditional techniques, which guarantee the highest quality of the final product. The fruit is processed by hand and cooked slowly and gently, to preserve the natural flavour and aroma of the fruit.
The result is a jam of the highest quality, with a flavour that is both intense and delicate at the same time, capable of winning over anyone's palate. Ideal for breakfast, but also for cakes and desserts, this marmalade is a product of Sicilian excellence that best represents the culinary tradition of this Italian region.
This jam is an artisanal, high-end product, perfect for lovers of taste and quality. Don't miss the chance to taste this delicacy and discover the authentic flavour of Sicilian lemons.
Formats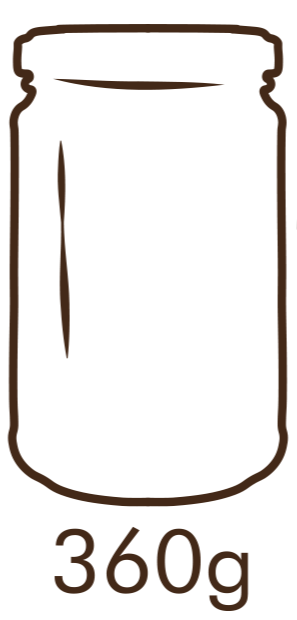 PRODUCT SPECIFICATIONS
| | |
| --- | --- |
| Ingredients | Lemons with peel; gelling agent: fruit pectin; acidifier: citric acid. |
| Fruit used | 45g per 100g. |
| Storage | We recommend storing this jam at room temperature. After opening, it is recommended to keep the product at temperatures within 4 degrees and to consume it within 14 days. |
| Taste | |
| Usage | This product from AgriSicilia is ideal for preparing both desserts and original savoury recipes. In particular, it is perfect with main courses (both meat and fish) and cheeses. |
Nutritional Values per 100g
| | |
| --- | --- |
| Energy | 1041 |
| Fats | 245 |
| of which saturated | 0,1 |
| Carbohydrates | 60 |
| of which sugars | 58 |
| Protein | 0,6 |