Extra Sicilian Apricot Jam: the delicacy of selected fruit
Agrisicilia: the search for raw materials
Agrisicilia is a company that produces artisanal jams, selecting the best raw materials from the Sicilian territory. The choice of fruit is fundamental to guarantee product quality, and Agrisicilia has chosen to focus on Sicilian apricots for the production of Extra Apricot Jam of Sicily.
Sicilian apricots: a fruit with sweet, juicy flesh
The Sicilian apricot is a fruit with sweet, juicy flesh and an intense, fragrant flavour. Cultivated in the hilly areas of the island, it is a local excellence that has been appreciated for centuries for its organoleptic and nutritional properties.
Artisanal production and selection of apricots
Agrisicilia's Sicilian Apricot Jam is produced by hand, following a traditional processing method that preserves the authentic flavour of the fruit. The apricots are carefully selected and processed immediately after picking to preserve their organoleptic properties.
Extra Sicilian Apricot Jam: a local delicacy
Agrisicilia's Sicilian Apricot Jam is a high-quality product with a soft consistency and balanced sweetness. Perfect for breakfast and snacks, it is also ideal with cheese and white meat.
Conclusions
Agrisicilia's Sicilian Apricot Jam is a product that encapsulates the goodness and authenticity of selected Sicilian fruit. The artisanal production and care in the choice of raw materials make it a delicacy to be enjoyed at any time of day.
Formats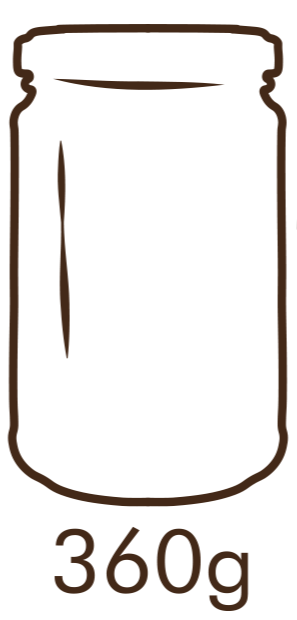 PRODUCT SPECIFICATIONS
| | |
| --- | --- |
| Ingredients | Apricots, sugar, gelling agent: fruit pectin, acidifier: citric acid. |
| Fruit used | 90g for 100g. |
| Storage | Store at room temperature. After opening, it is recommended to keep the product at temperatures within 4 degrees and to consume it within 14 days. |
| Taste | |
| Usage | This extra apricot jam is ideal for filling desserts (especially cakes and tarts), for making quick breakfasts or a snack to enjoy during the day. It is also an excellent match for cheeses (especially pecorino, gorgonzola and parmesan). |
Nutritional Values per 100g
| | |
| --- | --- |
| Energy | 923 kJ / 218 Kcal |
| Fats | 0 |
| of which saturated | 0 |
| Carbohydrates | 53 |
| of which sugars | 52 |
| Protein | 0 |