Extra Black Cherry jam: the intense flavour of Sicilian fruit
Our Extra Black Cherry jam is made with care by selecting only the best raw materials, grown by Sicilian farmers who collaborate with Agrisicilia. The sweet, juicy black cherries are hand-picked and processed into a handmade jam that best expresses the authentic flavour of the fruit.
Selected fruit and raw material research
The quality of Sicilian fruit is our strength: Agrisicilia pays attention to the choice of producers who collaborate with us and to the respect of harvest times to guarantee the maximum goodness and freshness of the raw materials. The sour cherries, for example, are carefully selected to obtain a jam that enhances the sweetness and intense flavour of this cherry variety.
Handicraft production and attention to detail
Our jam is produced in an artisanal way, without the use of preservatives or colouring agents: this allows us to preserve the authentic taste of the fruit and to guarantee a high quality and genuine product. Our passion for our work leads us to take care of every detail, from the choice of raw materials to the transformation into jam, to offer our customers the best of Sicilian fruit in every jar of Amarene jam.
Formats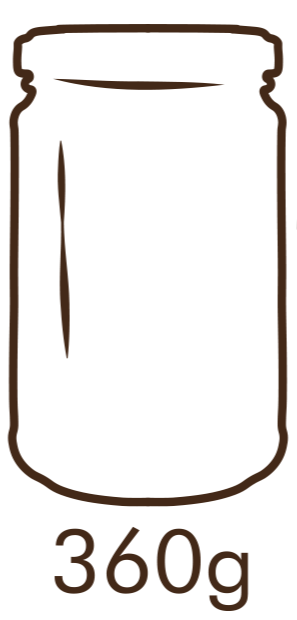 PRODUCT SPECIFICATIONS
| | |
| --- | --- |
| Ingredients | Sugar, Black cherries, gelling agent: fruit pectin, acidifier: citric acid. |
| Fruit used | 80g per 100g. |
| Storage | Keep the product at room temperature to avoid any possible alteration. After opening, it is recommended to store the jam at temperatures within 4 degrees and consume within 14 days. |
| Taste | |
| Usage | This black cherry jam is ideal for preparing all kinds of desserts for a tasty breakfast or snack. |
Nutritional Values per 100g
| | |
| --- | --- |
| Energy | 1022 kJ/ 244 Kcal |
| Fats | 0,1 |
| of which saturated | 0 |
| Carbohydrates | 60 |
| of which sugars | 54 |
| Protein | 0,8 |