Sicilian Mango Extra Jam: the tropical delicacy of Sicilian craft tradition
Sicilian Mango Extra Jam is an explosion of flavour that blends Mediterranean flavours and aromas with those of tropical fruits. Sicilian mangoes, cultivated by Sicilian farmers with great care in the choice of raw materials, give this jam a unique and unmistakable flavour.
Tropical fruit in Sicily: a thousand-year-old tradition
Thanks to the mild climate and fertile land, the cultivation of tropical fruit in Sicily is a thousand-year-old tradition. The Sicilian Mango, with its juicy, sweet flesh, is one of the fruits most appreciated by discerning palates. Sicilian farmers carefully select only the best fruit for the production of this delicious jam.
The search for raw materials and craftsmanship
Sicilian Extra Mango Jam is the result of a constant search for quality raw materials and artisanal processing. The 90% fruit content in the jam guarantees an intense and genuine flavour that enhances the goodness of the Sicilian Mango. This jam is an artisanal product that represents the tradition and passion of Sicilian farmers for their land and its fruits.
Sicilian Mango Extra Jam: the flavour of the Mediterranean with a tropical touch
Sicilian Mango Extra Jam is ideal for those who want to indulge in a moment of genuine pleasure. Enjoy it on a slice of toast or use it to create unique and delicious desserts and cakes. With this jam, the tropical fruit of the Sicilian Mango blends with the Mediterranean culinary tradition, creating a unique and inimitable flavour.
Formats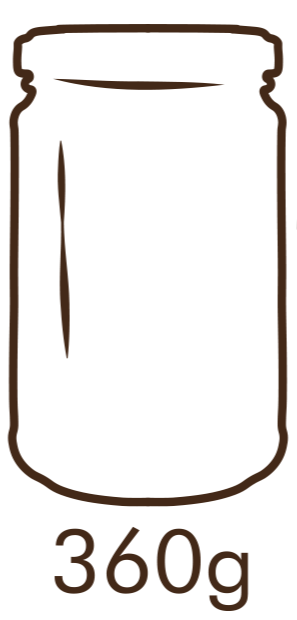 PRODUCT SPECIFICATIONS
| | |
| --- | --- |
| Ingredients | Sicilian mango, sugar; gelling agent: fruit pectin, acidifier: citric acid. |
| Fruit used | 80g per 100g. |
| Storage | Store at room temperature to preserve product qualities. After opening, it is recommended to keep the jam at a temperature within 4 degrees and to consume it within 14 days. |
| Taste | |
| Usage | The product is particularly suitable for filling desserts, especially biscuits and cakes. |
Nutritional Values per 100g
| | |
| --- | --- |
| Energy | 1026 kJ/242 Kcal |
| Fats | 0 |
| of which saturated | 0 |
| Carbohydrates | 59 |
| of which sugars | 58 |
| Protein | 0,7 |