Extra Plum Jam
Extra Plum Jam is a high-quality artisanal product made with the utmost care in the selection of raw materials. We are proud to use only selected plums from the best Sicilian farmers, who are distinguished by their passion and dedication to growing fruit.
Raw material research
Our Agrisicilia farm constantly strives for quality raw materials to guarantee a genuine product with an intense flavour. The plums used for ours are chosen with care and attention, to offer our customers the best that nature has to offer.
Production of homemade jams
Our Plum Jam is produced in an artisanal way, following traditional methods and using only high-quality fresh fruit. This allows us to obtain an authentic and tasty product with a creamy texture and intense flavour.
Try our Plum Jam and discover the authentic taste of selected fruit and artisanal production.
Formats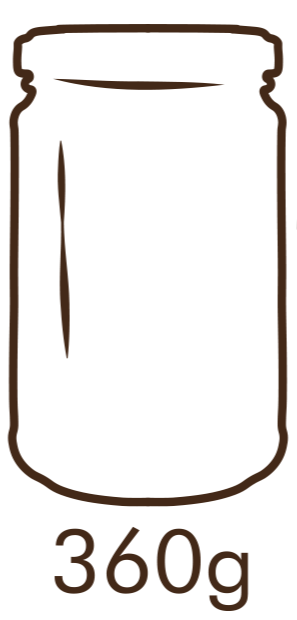 PRODUCT SPECIFICATIONS
| | |
| --- | --- |
| Ingredients | Plums, sugar, gelling agent: fruit pectin, acidifier: citric acid. |
| Fruit used | 80g per 100g. |
| Storage | It is recommended to store the product at room temperature. Store at temperatures within 4 degrees and consume within 14 days after opening. |
| Taste | |
| Usage | Plum jam is excellent for preparing desserts. In addition, it also goes well with strong-flavoured foods, such as cheeses (especially hard cheeses). |
Nutritional Values per 100g
| | |
| --- | --- |
| Energy | 1017 kJ / 243 Kcal |
| Fats | 0,1 |
| of which saturated | 0 |
| Carbohydrates | 60 |
| of which sugars | 54 |
| Protein | 0,5 |