Extra Jam with Prickly Pears from Etna P.D.O.
Our extra jam with Ficodindia dell'Etna P.D.O. is the result of a meticulous search for the best raw materials in the Sicilian territory, particularly in the Etna region. We grow our prickly pears with passion and dedication, in collaboration with our local farmers who know the land and its production inside out. Thanks to their experience, we are able to select only the best fruit for the production of our homemade jams.
Etna DOP prickly pears, symbol of our territory
Prickly Pears of Etna P.D.O. is a fruit with unique organoleptic properties, cultivated on the slopes of Mount Etna. It is recognised by the Protection Consortium that safeguards its origin, guaranteeing its quality and provenance.
Care in raw material selection
We are committed to the constant search for the best raw material, choosing only the highest quality fruit, cultivated according to the principles of sustainability and respect for the environment. Our Extra Prickly Pear Jam from Etna. is produced only with selected, fresh fruit, to guarantee an artisanal product of the highest quality and authentic flavour.
Handcrafted product, attention to detail
Our extra jam with Etna P.D.O. prickly pears is the result of the passion and craftsmanship we put into every stage of production. The fruit is processed delicately and slowly, to preserve its flavours and organoleptic properties as much as possible. The result is an extra Pricly Pears of Etna P.D.O. jam with an intense and genuine flavour, perfect to enrich your dishes or to accompany your moments of taste.
Formats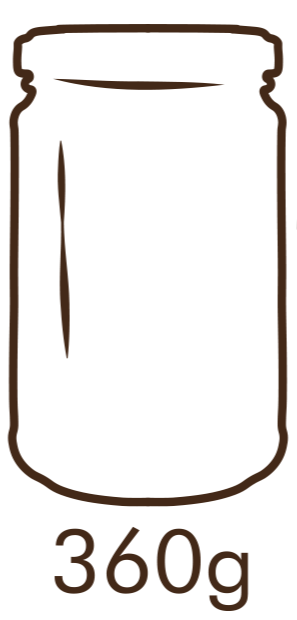 PRODUCT SPECIFICATIONS
| | |
| --- | --- |
| Ingredients | Etna P.D.O. prickly pears, sugar, gelling agent: fruit pectin, acidifier: citric acid. |
| Fruit used | 60g per 100g. |
| Storage | Keep at room temperature. After opening, the product should be stored at temperatures within 4 degrees and consumed within 14 days. |
| Taste | |
| Usage | This jam is ideal for preparing desserts, but is also a good match for cheese boards. |
Nutritional Values per 100g
| | |
| --- | --- |
| Energy | 1061 kJ / 250 Kcal |
| Fats | 0,1 |
| of which saturated | 0 |
| Carbohydrates | 60 |
| of which sugars | 60 |
| Protein | 0,2 |