Sicilian extra cherry jam: a high quality product
Extra Sicilian cherry jam is a high-quality product, the production of which requires a rigorous search for raw materials. Sicilian cherries, with their unique organoleptic properties, are carefully selected to guarantee an authentic and original flavour. Thanks to its creamy texture and intense flavour, this jam is perfect for enriching your breakfasts and snacks, but also for making cakes, tarts, yoghurt and cheese.
A passion for traditional Sicilian cuisine
Extra Sicilian cherry jam represents the passion and love for the island's culinary tradition. For centuries, Sicily has been famous for its cuisine, which is based on the use of high-quality ingredients and creativity in the preparation of dishes. is a product that best expresses the culinary tradition of the island, thanks to its authenticity and quality.
Discover the authentic flavours of Sicily
Choose Sicilian cherry jam to enjoy a unique, high quality product that will lead you to discover the authentic flavours of Sicily. The Sicilian cherry, with its intense flavour and juicy texture, is the fruit of a land rich in history and culinary traditions. Our jam will allow you to savour this fruit in an original and creative way, to enrich your recipes and to enjoy a superior product.
Formats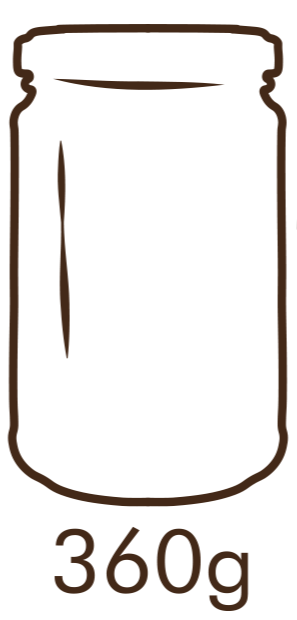 PRODUCT SPECIFICATIONS
| | |
| --- | --- |
| Ingredients | Cherries, sugar, gelling agent: fruit pectin, acidifier: citric acid. |
| Fruit used | 90g for 100g. |
| Storage | It is recommended to store the jam at room temperature to avoid taste changes. After opening, store the product at temperatures within 4 degrees and consume within 14 days. |
| Taste | It is distinguished by its fresh, sweet flavour. |
| Usage | he product is ideal for the preparation of desserts. |
Nutritional Values per 100g
| | |
| --- | --- |
| Energy | 924 kJ/ 217 Kcal |
| Fats | 0 |
| of which saturated | 0 |
| Carbohydrates | 53 |
| of which sugars | 52 |
| Protein | 0,9 |