Organic Bergamot Marmalade: the unique flavour of Calabria's iconic citrus fruit
If you are looking for a high-quality organic marmalade, Agrisicilia's organic Bergamot marmalade will not disappoint your expectations. Bergamot is a citrus fruit grown in Italy, especially in Calabria, where the mild climate and fertile soil enhance its unique flavour.
Agrisicilia's organic Bergamot marmalade is made from selected fruit and follows an artisanal process. The organic bergamot is hand-picked and carefully selected to ensure the highest quality. Organic bergamot marmalade is made only from natural and organic ingredients, without the addition of preservatives or chemical additives.
The flavour of organic bergamot marmalade is fresh and intense, with citrus notes and a pleasant acidity. Organic Bergamot marmalade is perfect for breakfast, to spread on slices of toast or croissants, but also as an ingredient for cakes and desserts.
The Agrisicilia company is committed to searching for the best organic raw materials, with sustainable and environmentally friendly production. In addition to organic bergamot marmalade, the company offers a wide range of organic citrus products, such as oranges, tangerines and lemons.
Organic bergamot: an explosion of taste and health
Organic Bergamot is a citrus fruit that is highly valued for its intense and aromatic flavour, but also for its many health benefits. Organic Bergamot is rich in vitamins, minerals and antioxidants, which help counteract the action of free radicals and protect the body from oxidative stress. In addition, organic Bergamot contains a substance called bergamottin, which has anti-inflammatory and anti-cancer properties.
Agrisicilia's organic Bergamot marmalade is an excellent choice for those seeking a high-quality organic product with a unique flavour and numerous health benefits. Thanks to the craftsmanship and careful selection of the fruit, Agrisicilia's organic Bergamot marmalade is a product of excellence, capable of satisfying even the most demanding palates.
Formats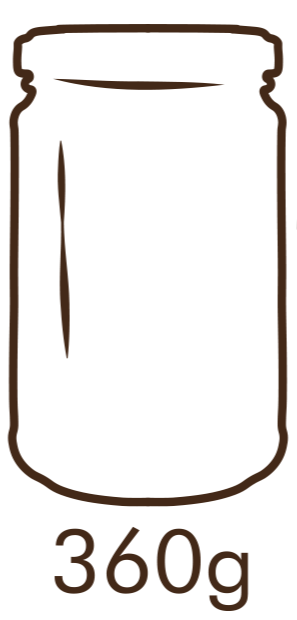 PRODUCT SPECIFICATIONS
| | |
| --- | --- |
| Ingredients | BIO cane sugar, BIO bergamot with peel; gelling agent: fruit pectin; acidifier: citric acid. |
| Fruit used | 45g per 100g. |
| Storage | Keep at room temperature. After opening, store the product at temperatures within 4 degrees and consume within 14 days. |
| Taste | Intense yellow in colour, the citrus note is persistent and fresh, combined with an unmistakable fragrance. |
| Usage | This organic bergamot marmalade is ideal for breakfast. It is also perfect to spread on bread or rusk, possibly with a veil of butter to break up the intense taste. |
Nutritional Values per 100g
| | |
| --- | --- |
| Energy | 1032 kJ/ 243 Kcal |
| Fats | 0,1 |
| of which saturated | 0 |
| Carbohydrates | 60 |
| of which sugars | 58 |
| Protein | 0,3 |