Organic Sicilian Red Orange P.G.I.  Marmalade: the genuine goodness of selected fruits
The richness of Sicilian fruit in a delicious organic jam
If you are looking for an organic marmalade with an intense and genuine flavour, Agrisicilia's Organic Marmellata di Arancia Rossa di Sicilia P.G.I. is the perfect choice. This artisanal delicacy is made from selected Sicilian I.G.P. blood oranges grown using organic farming techniques.
The Sicilian Blood Orange P.G.I. is a fruit with unique properties, thanks to its richness in antioxidants and vitamin C. The consortium for the protection of the Sicilian Blood Orange PGI guarantees the quality of the product and its territorial origin, which makes this fruit a true symbol of Sicily.
Agrisicilia's organic jam is made only with selected fruits, which are processed by hand and turned into a delicious jam with the addition of organic cane sugar and organic lemon juice. Slow cooking over low heat preserves the intense flavour and soft texture of the fruit.
Handicraft production and raw material research
Agrisicilia's Organic Marmalade of Sicilian Red Orange P.G.I. is the result of careful research into raw materials and artisanal production. Agrisicilia selects only high-quality fruits from organic farming and processes them with care and passion into organic artisanal jams.
The authentic taste of Sicilian fruit is the star of Agrisicilia's organic jams, which guarantee genuine goodness and a wealth of flavours. The company works with care and respect for nature to offer its customers high-quality organic products.
Intense taste and natural well-being
Agrisicilia's Organic Sicilian Red Orange Marmalade P.G.I. is a high quality product that combines the intense flavour of Sicilian fruit with the natural well-being offered by organic food. The Agrisicilia jam is an excellent choice for breakfast or for a tasty and healthy snack.
Sicilian P.G.I. blood oranges are a fruit with health-promoting properties, thanks to the presence of antioxidants and vitamin C. The choice of high quality raw materials and artisan production guarantee the preservation of all the properties of the fruit, for a product that tastes genuine and authentic.
Formats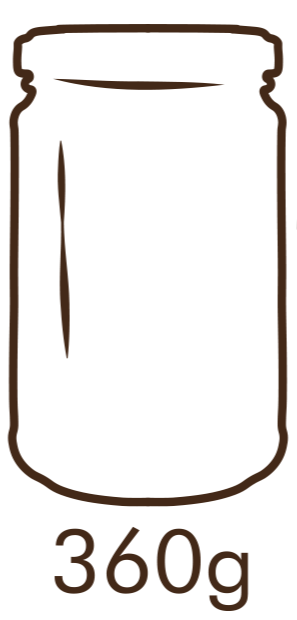 PRODUCT SPECIFICATIONS
| | |
| --- | --- |
| Ingredients | BIO cane sugar, BIO Sicilian Red Orange P.G.I. with peel; gelling agent: fruit pectin; acidifier: citric acid. |
| Fruit used | 45g per 100g. |
| Storage | Store at room temperature and, after opening, at temperatures within 4 degrees. Best consumed within 14 days of opening. |
| Taste | Particularly intense, with a unique aroma typical of Sicilian citrus fruits. |
| Usage | This orange marmalade is suitable for a healthy and nutritious breakfast and, in addition, can be a perfect ingredient for the preparation of desserts of all kinds. |
Nutritional Values per 100g
| | |
| --- | --- |
| Energy | 1069 kJ/ 252 Kcal |
| Fats | 0,3 |
| of which saturated | 0 |
| Carbohydrates | 60 |
| of which sugars | 59 |
| Protein | 0,6 |