Organic Orange Marmalade with Ginger: the perfect combination of citrus fruits and spices
If you are looking for a high quality organic marmalade that combines the unmistakable flavour of Sicilian oranges with the tangy, spicy taste of ginger, the company's Organic Orange Marmalade with Ginger is the perfect choice for you.
Organic Sicilian oranges and organic ginger for a healthy and tasty marmalade
Organic orange marmalade with ginger is made from organic citrus fruits grown exclusively in Sicily, a region known for the quality of its oranges and organic cultivation that preserves their original flavour and organoleptic properties. Organic ginger, on the other hand, is grown without the use of pesticides and chemical fertilisers, and gives the marmalade a spicy, aromatic flavour that perfectly matches the sweetness of the oranges.
Handicraft production and raw material research
The organic orange marmalade with ginger is produced in an artisanal way by the Agrisicilia company, which personally selects the most genuine and high-quality raw materials without the use of preservatives, colouring agents or chemical additives. Careful selection of ingredients and craftsmanship guarantee an organic jam with an intense and authentic flavour, perfect for breakfast or to accompany cheese and meat.
Benefits of citrus fruits and ginger
Citrus fruits, and particularly Sicilian oranges, are rich in vitamins and antioxidants that help prevent many diseases and strengthen the immune system. Ginger, on the other hand, has anti-inflammatory and digestive properties, and helps counter nausea and stomach ache. Combining these ingredients in an organic jam is therefore a healthy and tasty choice for maintaining one's health.
Selected fruit for a high-quality jam
Agrisicilia selects only the best fruit and processes it with care and passion to create high quality organic artisanal jams. Each organic jam is a concentrate of flavours and aromas that enhance the naturalness and authenticity of the products, for a unique and unforgettable taste experience.
In summary, Agrisicilia's Organic Orange Marmalade with Ginger is a healthy and tasty choice for those who love quality fruit, spices and organic artisanal jams. The perfect combination of citrus fruits and spices will give you a unique and authentic taste experience, and the craftsmanship guarantees a high quality product
Formats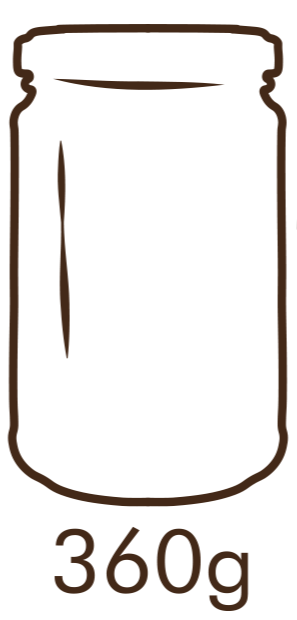 PRODUCT SPECIFICATIONS
| | |
| --- | --- |
| Ingredients | BIO cane sugar, BIO oranges with peel, BIO ginger 1.3%; gelling agent: fruit pectin; acidifier: citric acid. |
| Fruit used | 45g per 100g. |
| Storage | Store at room temperature. After opening, keep the product at temperatures within 4 degrees and consume within 14 days. |
| Taste | Intense flavour combined with the citrus scent of oranges and the lingering aroma of ginger. Slightly spicy aftertaste due to the ginger aroma. |
| Usage | This organic orange marmalade is ideal for breakfast, but also in savoury dishes to accompany hard and soft cheeses. |
Nutritional Values per 100g
| | |
| --- | --- |
| Energy | 1036 kJ/ 244 Kcal |
| Fats | 0,2 |
| of which saturated | 0 |
| Carbohydrates | 60 |
| of which sugars | 58 |
| Protein | 0,3 |