Organic Ribera P.D.O. Orange Marmalade: the Sicilian delicacy in a jar
If you are looking for an intense and authentic taste of Sicily, Agrisicilia's Organic Ribera P.D.O. Orange Marmalade is for you.
Ribera oranges, known for their goodness and quality, are a fundamental ingredient of Sicilian cuisine. Their unmistakable aroma and sweet, intense flavour make them perfect for the preparation of high-quality jams.
Agrisicilia, a company that produces organic artisanal jams, has carefully selected the best organic Ribera oranges to create this delicious marmalade. The P.D.O. (Protected Designation of Origin) mark guarantees that the oranges used are grown in the Ribera area, in accordance with traditional cultivation techniques and the production rules laid down in the specification.
The search for quality raw materials is a fundamental element in the philosophy of Agrisicilia, which selects only organic fruit from its own territory. The organic Ribera orange marmalade has been produced with artisanal care, using only selected fruit and organic cane sugar.
The Ribera P.D.O. orange is appreciated for its sweet and delicate flavour, but also for the presence of a slightly bitter aftertaste that makes it unique. Agrisicilia's Organic Ribera P.D.O. Orange Marmalade encompasses all the authentic flavour of this orange variety, keeping its natural aroma and texture intact.
Ribera P.D.O. orange marmalade is perfect for breakfast or to accompany mature cheeses, but also for the preparation of cakes and desserts. Its creamy texture and delicate flavour make it a versatile and popular ingredient in cooking.
Formats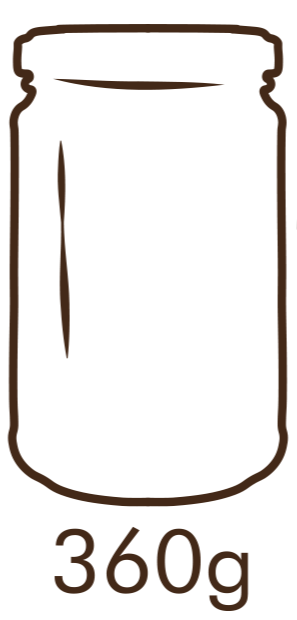 PRODUCT SPECIFICATIONS
| | |
| --- | --- |
| Ingredients | Ribera P.D.O. BIO orange with peel, BIO cane sugar; gelling agent: fruit pectin; acidifier: citric acid. |
| Fruit used | 55g per 100g. |
| Storage | Store at room temperature. After opening, keep at temperatures within 4 degrees and consume within 14 days. |
| Taste | Rare jam with intense flavour and aroma, produced locally. With peels. |
| Usage | Particularly suitable for breakfast and baking. |
Nutritional Values per 100g
| | |
| --- | --- |
| Energy | 1038 kJ/ 244 Kcal |
| Fats | 0,1 |
| of which saturated | 0,1 |
| Carbohydrates | 60 |
| of which sugars | 60 |
| Protein | 0,3 |