Organic Mandarin Marmalade with Turmeric: the perfect combination of flavour and wellness
The search for raw materials and the production of organic artisan jams
Our Agrisicilia farm has for years been dedicated to the cultivation of organic citrus fruits of the highest quality, including the delicious mandarins. Starting with excellent raw materials, we produce our organic artisan jams, guaranteeing a genuine product with a unique flavour.
Organic mandarins and organic turmeric for a jam with an intense and beneficial flavour
Our Organic Mandarin Marmalade with Turmeric combines the fresh, sweet taste of organic mandarins with the warm, spicy note of organic turmeric, known for its health benefits. Turmeric is in fact known for its antioxidant and anti-inflammatory properties.
Tangerine flavour with turmeric, a surprising combination
Turmeric gives mandarin marmalade a unique flavour that will surprise even the most discerning palates. The combination of the fresh, sweet taste of mandarin and the warm, spicy note of turmeric is perfect to enrich your yoghurt, your breakfast or to enjoy with mature cheeses.
Buy our Organic Mandarin Marmalade with Turmeric and discover the benefits of turmeric and the taste of mandarin
Come and discover our Organic Mandarin and Turmeric Marmalade, a unique and delicious product that will give you an inimitable taste experience. Buy our organic marmalade now and enjoy the taste of mandarin with turmeric, taking advantage of the health benefits turmeric can offer you.
Formats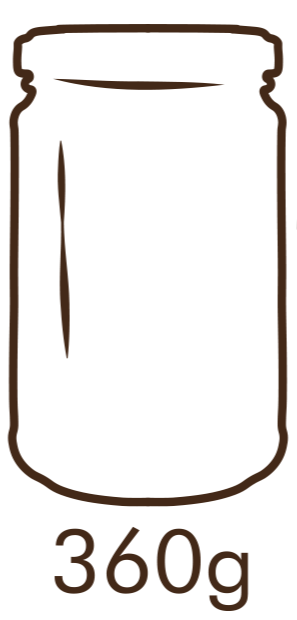 PRODUCT SPECIFICATIONS
| | |
| --- | --- |
| Ingredients | BIO cane sugar, BIO tangerines with peel, BIO turmeric 1.2%, gelling agent: fruit pectin, acidifier: citric acid. |
| Fruit used | 45g per 100g. |
| Storage | Store AgriSicilia organic mandarin marmalade with turmeric at room temperature. After opening, keep the product at a temperature within 4 degrees and consume within 14 days. |
| Taste | Sweet, characterised by sour and sparkling notes. |
| Usage | This BIO jam is ideal for breakfast, for the preparation of desserts and also for combinations with cheese. |
Nutritional Values per 100g
| | |
| --- | --- |
| Energy | 1036 kJ/ 244 Kcal |
| Fats | 0,1 |
| of which saturated | 0 |
| Carbohydrates | 60 |
| of which sugars | 57 |
| Protein | 0,4 |