Sicilian Citron Marmalade is an artisanal Sicilian product that represents the excellence of raw material research. The citrons, grown in Sicily, are carefully selected and mondaturi by hand to ensure the highest quality of the product.
The authentic taste of Sicily
It is a unique product with an intense taste and unmistakable aroma. Thanks to its craftsmanship, this jam is a true delicacy that encapsulates all the flavour of Sicily.
A natural, preservative-free product
Its production is totally natural, without the use of preservatives or artificial colourings. This makes Sicilian citron marmalade a healthy and safe choice for all those who enjoy high-quality products with an authentic flavour.
The craft product that encapsulates Sicilian tradition
Thanks to its craftsmanship, Sicilian citron marmalade is a true symbol of Sicilian tradition. Its production, with great attention to detail, makes use of the hand peeling of the citrons, an operation that requires great care and skill.
Try Sicilian Citron Marmalade: a unique experience for the palate
If you want to enjoy a unique, traditional Sicilian product, try Sicilian citron marmalade and be won over by its authentic flavour and unparalleled quality. Our Sicilian citron marmalade is a product that will satisfy the most discerning palates and is a true experience for your taste buds.
Formats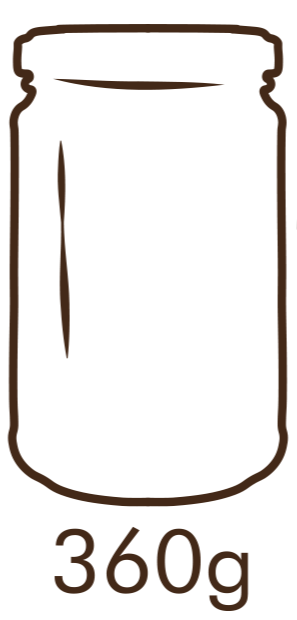 PRODUCT SPECIFICATIONS
| | |
| --- | --- |
| Ingredients | Sugar, citrons with peel, gelling agent: fruit pectin, aiding agent: citric acid. |
| Fruit used | 45g per 100g. |
| Storage | Keep the product at room temperature to preserve its qualities. After opening, it is recommended to store the jam at temperatures within 4 degrees and consume within 14 days. |
| Taste | |
| Usage | Citron marmalade is excellent for filling cakes and biscuits, but it is also perfect for enhancing the taste of cheeses. Particularly pleasant is the combination with fresh cheeses. Tip for a quick snack: spread the jam directly on a slice of bread or toast. The result will be a snack with incomparable taste. |
Nutritional Values per 100g
| | |
| --- | --- |
| Energy | 996 kJ/235 Kcal |
| Fats | 0 |
| of which saturated | 0 |
| Carbohydrates | 58 |
| of which sugars | 58 |
| Protein | 0 |