Sicilian Citrus Marmalade is a product of Sicilian excellence that encapsulates the unique flavour of citrus fruits grown on the island. The Sicilian tradition in the art of preserving fruit is expressed in this delicious dessert, which stands out for its quality and freshness.
Sicilian Citrus Marmalade because its flavour is unique
The selection of Sicilian citrus fruits used in the preparation of the marmalade is made with care and attention. Each fruit is chosen and checked to ensure that it is ripe and perfect for the preparation of the jam. The processing is carried out in an artisanal manner, according to traditional techniques, and each step is performed with care and dedication to achieve a product of the highest quality.
Sicilian citrus marmalade is a versatile product, perfect for breakfast or to accompany cheese, but also for the preparation of cakes and desserts. Thanks to its freshness and creamy texture, it is a favourite jam for young and old alike.
Buying a Sicilian citrus marmalade means bringing the taste of Sicily and its culinary tradition to the table. The intense flavour of citrus fruits, their freshness and the quality of the product make Sicilian citrus marmalade a unique sensory experience.
Buying a Sicilian marmalade means bringing to the table an authentic, quality product that encapsulates the taste and tradition of an island with a strong, unmistakable character.
Formats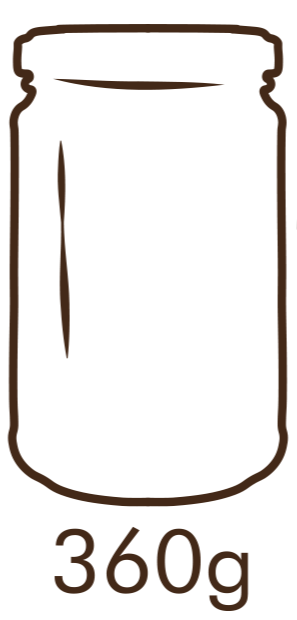 PRODUCT SPECIFICATIONS
| | |
| --- | --- |
| Ingredients | Sugar, Oranges, Lemons and Mandarins with peel, gelling agent: fruit pectin, acidifier: citric acid. |
| Fruit used | 45g per 100g. |
| Storage | Store Marmellata di Arance Limoni e Mandarini di Sicilia at room temperature. After opening, store the product at temperatures within 4 degrees and preferably consume within 14 days. |
| Taste | |
| Usage | this Sicilian citrus fruit marmalade is ideal for the preparation of desserts of all kinds. |
Nutritional Values per 100g
| | |
| --- | --- |
| Energy | 1023 |
| Fats | 241 |
| of which saturated | 0,1 |
| Carbohydrates | 60 |
| of which sugars | 56 |
| Protein | 0,3 |