Sicilian Mandarin Marmalade is a fine product, made using the high quality fruit that grows in this beautiful Italian region. Thanks to its sweetness and freshness, mandarin marmalade is appreciated by all those who love Sicilian jams and typical products.
Sicilian mandarins are world-famous for their exceptional taste and their juicy, fragrant flesh. These citrus fruits are cultivated with care and attention, and each fruit is carefully selected to ensure maximum quality and freshness.
Sicilian Mandarin Marmalade because its flavour is unique
Mandarin marmalade is prepared using only hand-peeled fruit and contains no preservatives or chemical additives. Thanks to the care and dedication of Sicilian producers, mandarin marmalade is an authentic and genuine product, representative of the island's gastronomic excellence.
This jam is ideal for breakfast, for preparing desserts or to accompany mature cheeses. Thanks to its intense flavour and the unmistakable scent of Sicilian mandarins, this marmalade is a unique and unforgettable taste experience.
The search for high-quality raw materials and care in processing are the basis for the production of mandarin marmalade. Thanks to the passion of the producers and the generous nature of the island, mandarin marmalade is a product of Sicilian excellence, appreciated worldwide for its freshness and authenticity.
In conclusion, if you are looking for a typical Sicilian product of high quality and unique flavour, you must try mandarin marmalade. This artisanal product is an unforgettable gastronomic experience that enhances the authentic taste and flavour of the island.
Formats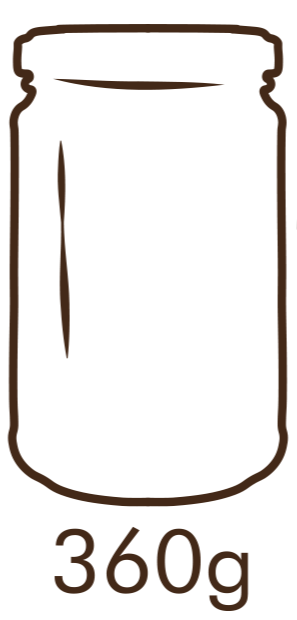 PRODUCT SPECIFICATIONS
| | |
| --- | --- |
| Ingredients | Sugar, mandarins with peel; gelling agent: fruit pectin; acidifier: citric acid. |
| Fruit used | 45g per 100g. |
| Storage | Store Sicilian Mandarin Marmalade at room temperature. After opening, the product should be kept at a temperature within 4 degrees and preferably consumed within 14 days. |
| Taste | |
| Usage | Sicilian mandarin marmalade is ideal for preparing desserts (such as tarts or biscuits), but can also be an excellent accompaniment for cheese-based appetisers. |
Nutritional Values per 100g
| | |
| --- | --- |
| Energy | 1075 |
| Fats | 253 |
| of which saturated | 0 |
| Carbohydrates | 60 |
| of which sugars | 57 |
| Protein | 0,6 |