Extra Strawberry jam from Sicily: the delight of local strawberries
The search for the best raw materials
Extra Sicilian Strawberry Jam is an artisanal delicacy produced by Agrisicilia, a Sicilian company specialising in the selection and processing of high-quality fruit. The choice of raw materials is the fundamental starting point for creating a product of excellence: Agrisicilia selects only strawberries of the highest quality, grown in a natural and environmentally friendly way, without the use of pesticides or other harmful substances.
Handcrafted production for an authentic taste
Extra Sicilian Strawberry Jam is processed in a totally artisanal way, following ancient Sicilian traditions and using only natural techniques to preserve the taste and aromas of the fruit. Fresh strawberries are washed, cleaned and chopped, then cooked over a low heat with the addition of brown sugar, without the use of preservatives or additives.
The intense flavour of Sicilian strawberries
Extra Sicilian Strawberry Jam is characterised by an intense, fruity flavour that enhances the taste of local strawberries, which are sweet and juicy just right. The soft, velvety consistency of the jam makes it perfect to accompany fresh bread or to fill cakes and desserts, but also to simply enjoy by the spoonful.
The best of Sicilian fruit with Agrisicilia
Agrisicilia is a company committed to enhancing Sicilian fruit, selecting only the highest quality products and processing them with care and passion to preserve their authentic flavour and aroma. Strawberry jam from Sicily is just one of the many excellent products offered by Agrisicilia, which also include jams, marmalades and fruit juices. Choosing Agrisicilia means choosing the quality and authentic taste of Sicilian fruit.
Conclusion
Agrisicilia's Sicilian Strawberry Jam is a high-quality artisanal product, made from carefully selected Sicilian strawberries processed to preserve their natural flavour and aromas. The jam is ideal for enjoying at breakfast or for preparing cakes and desserts, but also for treating yourself to a moment of pleasure simply by spooning. Choosing Agrisicilia means savouring the best of Sicilian fruit, selected and processed with passion and dedication.
Formats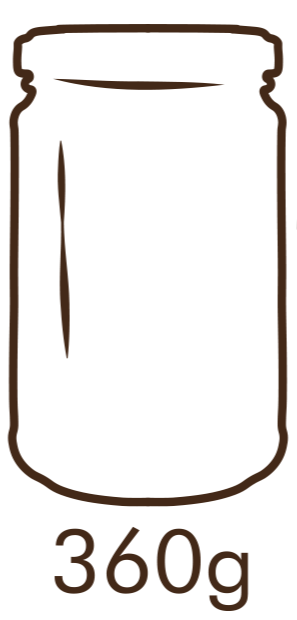 PRODUCT SPECIFICATIONS
| | |
| --- | --- |
| Ingredients | Strawberries, sugar, gelling agent: fruit pectin, acidifier: citric acid. |
| Fruit used | 90g for 100g. |
| Storage | Keep this Sicilian strawberry jam at room temperature. After opening, we recommend storing the product at temperatures within 4 degrees and consuming it within 14 days. |
| Taste | |
| Usage | This product from AgriSicilia is ideal for preparing delicious cakes for breakfasts and snacks. It is also recommended to try this jam with a good slice of bread or as an accompaniment for fresh cheese. |
Nutritional Values per 100g
| | |
| --- | --- |
| Energy | 942 kJ/ 222 Kcal |
| Fats | 0 |
| of which saturated | 0 |
| Carbohydrates | 54 |
| of which sugars | 53 |
| Protein | 0,7 |