Lemon Marmalade with Ginger: the unique flavour of Sicilian lemons and oriental spice
The choice of raw material
Lemon marmalade with ginger is an artisanal product resulting from the union of two fine ingredients: Sicilian lemons and ginger. Care in the selection of the raw material is crucial for the quality of the final product. Only Sicilian farmers, careful in their search for the best raw materials, are chosen to produce this delicacy.
Hand-harvesting Sicilian lemons
Sicilian lemons are among the most prized in the world, thanks to the climate and soil in which they grow. For this reason, it is essential to collect them carefully. The hand-harvesting of Sicilian lemons guarantees careful picking and selection of the best fruit for the production of the marmalade.
The addition of ginger
Ginger is an oriental spice with beneficial properties for the body. Its combination with Sicilian lemons gives the marmalade a unique flavour and spicy note. The right amount of ginger is essential to balance the flavour of the jam and make it even more valuable.
Intense flavour and craftsmanship
This marmalade is a Sicilian product with a strong and intense flavour, encapsulating all the goodness of Sicilian citrus fruits and oriental spices. The production is entirely handcrafted and follows a slow and careful process, which guarantees the highest quality of the final product.
Lemon marmalade with ginger: a typical Sicilian product
Sicily is a land rich in gastronomic traditions, and lemon marmalade with ginger is a typical product of the region. The unique flavour of this jam is due to the careful choice of raw materials and the care taken in its handcrafted production. Tasting our marmalade means immersing yourself in the Sicilian culinary tradition and appreciating its goodness and quality.
Formats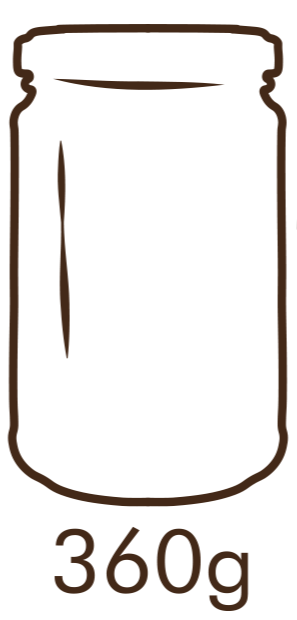 PRODUCT SPECIFICATIONS
| | |
| --- | --- |
| Ingredients | Sugar, lemons with peel, ginger (1.3%), gelling agent: fruit pectin, acidifier: citric acid. |
| Fruit used | 45g per 100g. |
| Storage | Store at room temperature. After opening, keep the product at temperatures within 4 degrees and consume within 14 days. |
| Taste | Intense and slightly sour, which perfectly matches the strong, pungent scent of lemon. |
| Usage | Lemon marmalade with ginger is perfect in the preparation of desserts (especially tarts and biscuits) or to flavour a good fresh fruit salad. It is also recommended with cheese boards and smoked fish. |
Nutritional Values per 100g
| | |
| --- | --- |
| Energy | 1062 kJ/250 Kcal |
| Fats | 0 |
| of which saturated | 0 |
| Carbohydrates | 60 |
| of which sugars | 59 |
| Protein | 0,3 |