Etna Apple Extra Jam: the goodness of Sicily in a jar
Confettura extra di Mele dell'Etna (Etna Apple Jam) are a treasure of nature, grown in a unique area under Europe's highest volcano. Their juicy flesh and intense aroma make them perfect for the preparation of jams and marmalades, bringing out the authentic flavour of the fruit and the land where it grows.
Characteristics of Etna Apples
Etna apples are so good thanks to the particular climatic and geological conditions of the area, which enhance their intense flavour and quality. The volcanic soil, geographical location and Mediterranean climate create ideal conditions for growing high-quality apples, rich in health-promoting properties.
A quality product
Our extra jam of Etna apples is prepared with care and attention to the search for high quality raw materials and artisanal preparation, to offer an authentic product with an intense flavour. Our passion for quality and our experience in the preparation of jams and marmalades make our jam a delicious, high-quality product.
Discover the authentic flavours of Sicily
Try our Etna Apple Extra Jam and discover the authentic flavours of Sicily. A delicious, authentic and high-quality product with a fresh and intense flavour, perfect to enrich every moment of your day.
Formats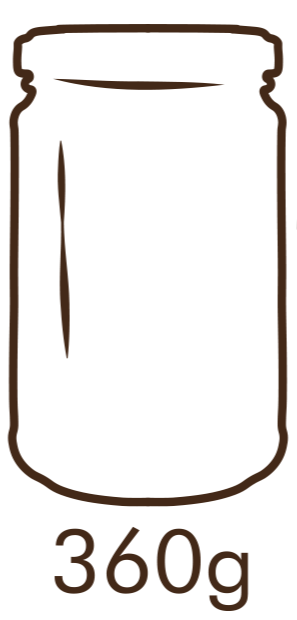 PRODUCT SPECIFICATIONS
| | |
| --- | --- |
| Ingredients | Etna apples, sugar; gelling agent: fruit pectin. |
| Fruit used | 80g per 100g. |
| Storage | Store the product at room temperature, away from all direct sources of light and heat. After opening, store the product at temperatures within 4 degrees and consume preferably within 14 days. |
| Taste | |
| Usage | This apple jam lends itself perfectly to the preparation of excellent autumn breakfasts and snacks. It can be spread on toast or even on bread, depending on preference. |
Nutritional Values per 100g
| | |
| --- | --- |
| Energy | 950 kJ/ 224 Kcal |
| Fats | 0 |
| of which saturated | 0 |
| Carbohydrates | 55 |
| of which sugars | 55 |
| Protein | 0 |