Sicilian Medlar Extra Jam: Carefully Selected Sicilian Fruit
The extra medlar jam from Sicily is an artisanal product, made from high quality medlars, carefully selected by our Sicilian farmers. Our care in sourcing the raw materials and selecting the medlars ensures that each jar of jam is rich in flavour and aroma, typical of Sicilian fruit.
The intense flavour of the Sicilian medlar
The Sicilian medlar is a fruit with juicy flesh and intense flavour. Our Sicilian Medlar Extra Jam is made with 90 per cent fruit, to offer the palate an authentic and genuine experience.
An artisan product with Sicilian roots
Sicilian medlar jam Extra is a 100% handmade product, made according to Sicilian tradition. Our farmers select the best medlars, peeling and preparing them by hand, to ensure that only the freshest and most genuine fruit is used for our jam.
The flavour of Sicily in every spoonful
Thanks to the care taken in selecting the raw materials and the artisanal processing, our Sicilian Loquat Extra Jam is a real treat for the palate. The intense flavour of the Sicilian medlar blends with the sweetness of the jam, creating a unique and inimitable marriage of flavours. Taste it and be conquered by the flavour of Sicily in every spoonful!
Formats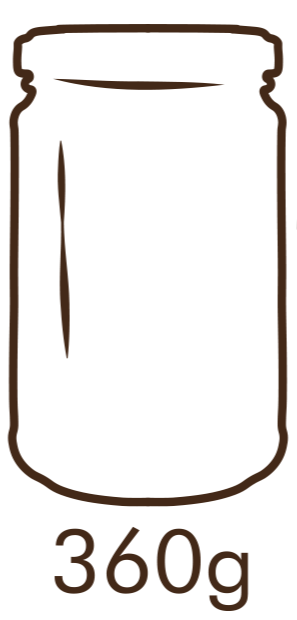 PRODUCT SPECIFICATIONS
| | |
| --- | --- |
| Ingredients | Medlars, sugar, gelling agent: fruit pectin, acidifier: citric acid. |
| Fruit used | 70g per 100g. |
| Storage | It is recommended to keep at room temperature. After opening, store the product at temperatures within 4 degrees and preferably consume within 14 days. |
| Taste | It retains the unique flavour of medlars, sweet and slightly sour at the same time. |
| Usage | This Sicilian jam is ideal for filling cakes of all kinds to be enjoyed at breakfast or snack time. |
Nutritional Values per 100g
| | |
| --- | --- |
| Energy | 957 kJ / 225 Kcal |
| Fats | 0 |
| of which saturated | 0 |
| Carbohydrates | 56 |
| of which sugars | 56 |
| Protein | 0 |