Our Extra Pear Jam with Ginger
Our Extra Pear Jam with Ginger is the result of a careful and scrupulous search for raw materials, which come from the cultivations of our Sicilian farmers. Careful selection of the pears and fresh ginger give the product a unique and intense taste that enhances the palate.
Care and research of raw materials
For the production of our jam, we use only the highest quality Sicilian fruit, carefully chosen and selected. Every stage of processing is followed with care and precision to ensure an artisanal product with an authentic and genuine flavour.
The fragrance of Sicily
Sicily is world-famous for its fruit, which grows luxuriantly thanks to its mild climate and special geographical location. Our Pear Jam with Ginger encapsulates all the fragrance of Sicily in a delicious explosion of flavours.
Perfect for every moment of the day
Thanks to its creamy texture and the balanced combination of pears and ginger, our Pear and Ginger Jam is perfect for breakfast, for a tasty break or to enrich your favourite dishes. Try it to believe!
Discover the authentic taste of Sicily, taste our Pear and Ginger Jam.
Formats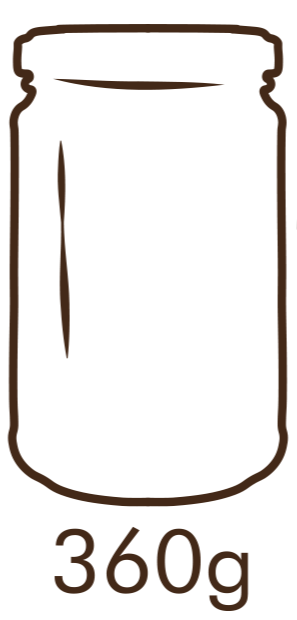 PRODUCT SPECIFICATIONS
| | |
| --- | --- |
| Ingredients | Pears, sugar, ginger (1.3%), gelling agent: fruit pectin, acidifier: citric acid. |
| Fruit used | 70g per 100g. |
| Storage | Keep the product at room temperature to best preserve its qualities. After opening, store the jam at temperatures within 4 degrees and consume preferably within 14 days. |
| Taste | Full-bodied and delicate, with a slightly spicy aftertaste due to the ginger. |
| Usage | Pear jam with ginger is excellent for breakfast, for making desserts and with cheese boards (both hard and soft). |
Nutritional Values per 100g
| | |
| --- | --- |
| Energy | 1040 kJ / 245 Kcal |
| Fats | 0,2 |
| of which saturated | 0 |
| Carbohydrates | 60 |
| of which sugars | 57 |
| Protein | 0,6 |