Our Organic Extra Orange and Strawberry Jam
Our organic extra orange and strawberry jam is a delicious combination of two typical Sicilian fruits: organic oranges from Agrisicilia and organic strawberries carefully grown in our fertile land.
The organic oranges of Agrisicilia
Our organic oranges are grown without the use of pesticides or chemical fertilisers, strictly following the regulations for organic production. Thanks to their special exposure to the sun and proximity to the sea, Agrisicilia oranges are famous for their sweetness and intense aroma.
Organic strawberries
Our organic strawberries are grown with the utmost care for quality and respect for the environment. We take pride in selecting only the best strawberries for our extra organic jam, thus ensuring an authentic and genuine taste.
The production of artisanal organic jams
Our organic orange and strawberry jam is home-made, following ancient Sicilian traditions and using only high quality ingredients. Every step, from the selection of the fruit to the slow and meticulous cooking, is carefully carried out to ensure a perfect end product.
Authentic and genuine taste
Our organic orange and strawberry jam has an authentic and genuine taste, thanks to the careful selection of raw materials and artisanal production. The intense aroma of oranges and the sweetness of strawberries come together in a perfect balance that will win over the palate of any artisanal jam enthusiast.
Discover the taste of organic Sicily
With our organic orange and strawberry jam, you can enjoy the authentic taste of organic Sicily and support the production of healthy, environmentally friendly food. Buy our extra organic jam now and enjoy the taste of our land!
Formats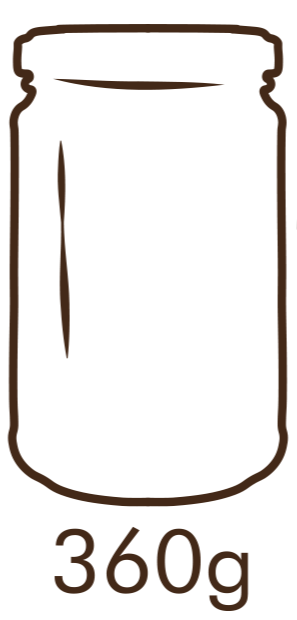 PRODUCT SPECIFICATIONS
| | |
| --- | --- |
| Ingredients | BIO cane sugar, BIO oranges with peel, BIO strawberries; gelling agent: fruit pectin, acidifier: citric acid. |
| Fruit used | 45g per 100g. |
| Storage | It is recommended to store the product at room temperature to avoid any possible spoilage. After opening, keep the jam at a temperature within 4 degrees and consume within 14 days. |
| Taste | |
| Usage | This extra jam is an excellent ally in the kitchen. It is especially ideal for filling desserts or to spread on a slice of bread or on toast for breakfast or a snack. |
Nutritional Values per 100g
| | |
| --- | --- |
| Energy | 1053 kJ/ 248 Kcal |
| Fats | 0 |
| of which saturated | 0 |
| Carbohydrates | 60 |
| of which sugars | 59 |
| Protein | 0,6 |