Sicilian Clementine Marmalade: an artisanal, quality product
Sicilian Clementine Marmalade is a product of the highest quality, made by hand from the best Sicilian clementines. Care in the choice of raw material is fundamental for the production of an excellent marmalade, and for this reason the selection is made only by Sicilian farmers, who guarantee the maximum freshness and perfect ripeness of the clementines.
Peeling by hand, an operation that makes all the difference
The peeling of the clementines is done by hand, an operation that requires great skill and attention to detail. This ensures the removal of any imperfections or inedible parts, obtaining only the most valuable part of the fruit. Thanks to this processing, Sicilian clementine marmalade has an authentic and intense flavour, capable of satisfying even the most demanding palates.
The Taste of Sicilian Clementines
Sicily is world famous for the production of excellent citrus fruits, from oranges to lemons, from tangerines to clementines. Sicilian Clementine Marmalade is a typical traditional Sicilian product that encapsulates all the flavour and aroma of Sicilian citrus fruits. Thanks to its artisanal processing, this jam is able to preserve the flavours and aromas of the clementines intact, giving the palate a unique and unforgettable experience.
A 100% Sicilian product
Sicilian Clementine Marmalade is a 100% Sicilian product, made without the use of preservatives or artificial colourings. Craftsmanship and the selection of the best clementines guarantee the highest quality and freshness of the product. Ideal for breakfast or a snack, this jam is also perfect as an ingredient for cakes and pies, thanks to its strong flavour and creamy texture. Buy your Sicilian Clementine Marmalade now and discover the authentic taste of Sicilian citrus fruits.
Formats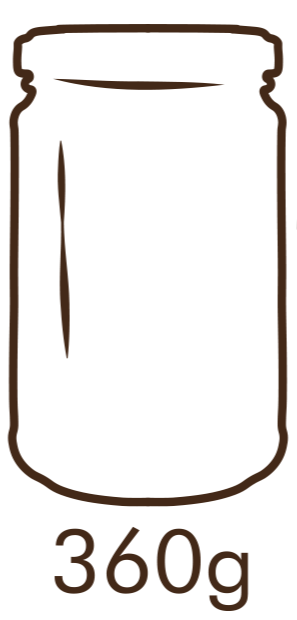 PRODUCT SPECIFICATIONS
| | |
| --- | --- |
| Ingredients | Sugar, clementines with peel, gelling agent: fruit pectin, acidifier: citric acid. |
| Fruit used | 45g per 100g. |
| Storage | Keep the product at room temperature to preserve its taste and qualities. After opening, store at temperatures within 4 degrees and consume within 14 days. |
| Taste | |
| Usage | This clementine jam is perfect for spreading on bread or for filling cakes. It also goes well with meat dishes and cheeses. |
Nutritional Values per 100g
| | |
| --- | --- |
| Energy | 1041 kJ/246 Kcal |
| Fats | 0,2 |
| of which saturated | 0 |
| Carbohydrates | 60 |
| of which sugars | 58 |
| Protein | 0,3 |